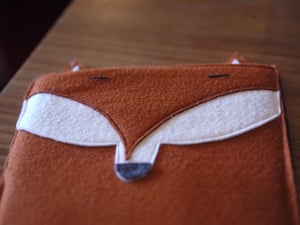 $

46.00
Mr. Felix Fox is funny little fellow. When all the other foxes were out learning how to hunt, he was learning how to use Photoshop. He loves a good cup of Earl Gray de la Creme Tea, and he HATES the sunshine — that's why he's migrated to my funny little workshop here in Portland, Oregon.
This case is for the iPad mini. Mr. Fox is custom made for you! Please allow 2-7 days for your felt friend to be lovingly handmade before being shipped to you.
International shipping is available. Please contact us for shipping rates.